MS PIPES & Tubes
Name: Mild Steel ERW Pipes
Brand:

Ps Steel

Material: Stainless steel
Threaded ends: Male on one end, female on the other
Size: Varies depending on the application
Types: Hex nipple, close nipple, barrel nipple, long barrel nipple, etc.
Price Details: Call us at 982-121-

16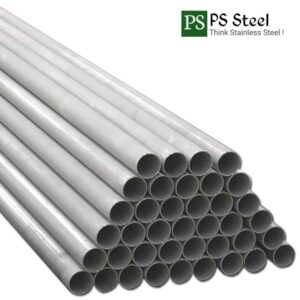 PIPES & TUBE
Seamless Pipe manufacturers in India Leading seamless pipe manufacturers, suppliers, dealers, and exporters in India are who we are. There are various sizes, shapes, and grades of our seamless pipes to choose from. We provide these pipes to over 20 states and the majority of the biggest Indian cities. Different grades of stainless steel pipes, super duplex steel pipes, duplex steel pipes, carbon steel pipes, alloy steel pipes, nickel alloy pipes, titanium steel pipes, Inconel steel pipes, and so on are available from Sachiya Steel International. Product Name: SS Seamless Tubes Material: Stainless Steel (Various grades such as 304, 316, 321, etc.) Brand: PS Steel
Read More »
PIPES & TUBE
Stainless Steel Pipe, Stainless Steel Slot Pipes, Inconel Monel Raw Material, MS Pipe, Jindal Pipe, Ps Pipe, Steel Pipes, Pipe Fittings, Stainless Steel Sheets, Stainless Steel Seamless Pipe, and Stainless Steel Pipe to name a few fittings
Read More »
SS New Products
Stainless Steel Valve Fittings for Industrial Manufacturer PS Steel Stainless Steel Industrial tanker valves are industrial fittings used for the control and regulation of fluids
Read More »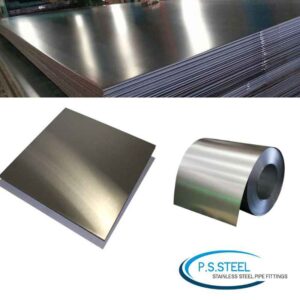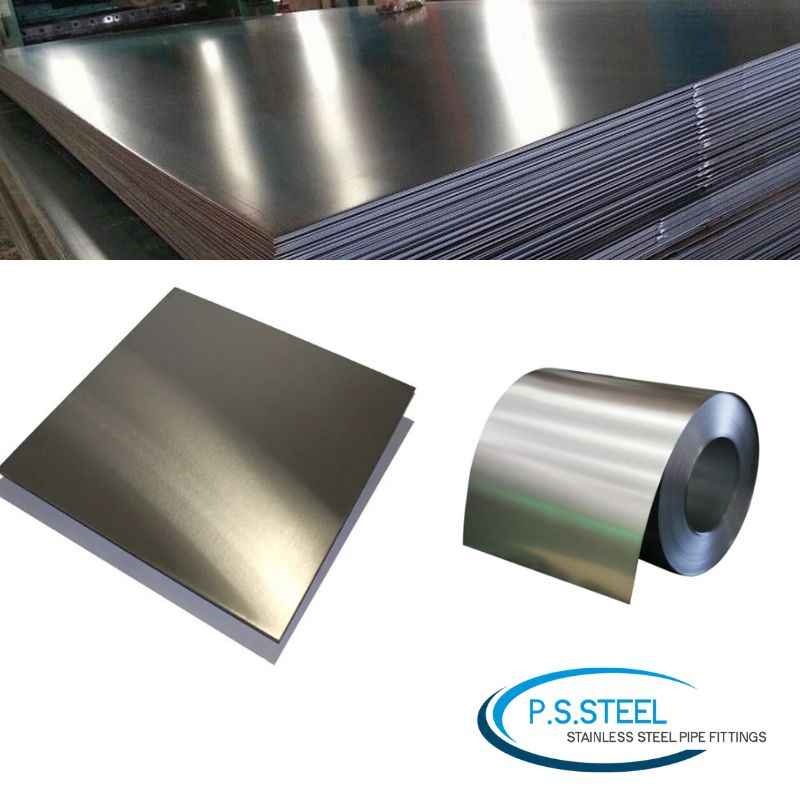 SHEET
Yes! I'm Interested Name: Stainless Steel Sheet  Brand: Ps Steel Material: Stainless steel Threaded ends: Male on one end, female on the other Size: ranging from small pieces to large
Read More »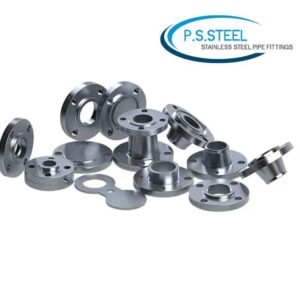 FLANGES
FLANGESSTAINLESS STEEL PIPE AND FITTINGS Grades Stainless Steel Flanges 304 Flanges Fittings 316 Flanges Fittings 321 Flanges Fittings 347 Flanges Fittings 2205 Flanges Fittings 904L
Read More »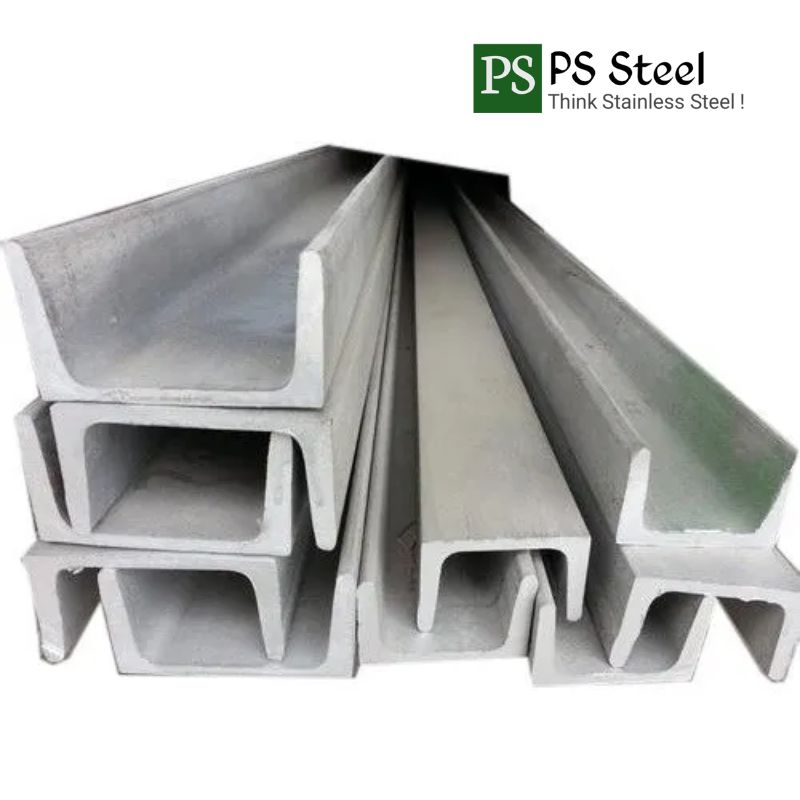 SS Channel
Yes! I'm Interested Product Name: SS 304 Channel Weight ChartMaterial: Stainless steel (usually AISI 304 or AISI 316)Shape: C-shaped cross-sectionSizes available: Various sizes and dimensionsThickness:
Read More »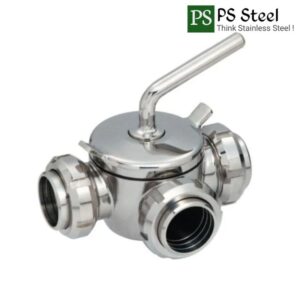 SS New Products
Yes! I'm Interested Product Name: SS Globe Valve Fittings | SS 304/316 Globe Valve Material: Stainless steel-SS 304, SS 316 Brand: PS Steel Valve Type: Water
Read More »
Welcome to PS Steel, your reliable and trusted partner for high-quality ERW (Electric Resistance Welded) pipes. We are a prominent ERW pipe manufacturer based in Delhi, committed to delivering top-notch products that meet the diverse needs of various industries.
Our Commitment to Quality
At PS Steel, quality is the cornerstone of our operations. We adhere to stringent quality control measures at every stage of the manufacturing process to ensure our ERW pipes meet industry standards and specifications. Our Industrial SS Metal Supplier of professionals works diligently to maintain the highest quality in every product we produce.
Mild Steel ERW Pips Size | MS Pipe Size
| Nominal Diameter (NB) | Outside Diameter (OD) | Wall Thickness (WT) |
| --- | --- | --- |
| 15 mm | 21.3 mm | 2.6 mm |
| 20 mm | 26.9 mm | 2.6 mm |
| 25 mm | 33.7 mm | 3.2 mm |
| 32 mm | 42.4 mm | 3.2 mm |
| 40 mm | 48.3 mm | 3.2 mm |
| 50 mm | 60.3 mm | 3.6 mm |
| 65 mm | 76.1 mm | 3.6 mm |
| 80 mm | 88.9 mm | 4.0 mm |
| 100 mm | 114.3 mm | 4.0 mm |
| 125 mm | 139.7 mm | 4.8 mm |
| 150 mm | 168.3 mm | 4.8 mm |
| 200 mm | 219.1 mm | 6.0 mm |
| 250 mm | 273.0 mm | 6.4 mm |
| 300 mm | 323.9 mm | 7.0 mm |
| 350 mm | 355.6 mm | 7.9 mm |
| 400 mm | 406.4 mm | 7.9 mm |
| 450 mm | 457.0 mm | 7.9 mm |
| 500 mm | 508.0 mm | 7.9 mm |
Cutting-edge Manufacturing of SS Material
PS Steel Stainless Steel Pipe Supplier takes pride in our state-of-the-art manufacturing facility equipped with modern machinery and technology. Our cutting-edge equipment allows us to produce ERW pipes with precision and efficiency, meeting the exact requirements of our customers.
Diverse Product Range
PS Steel offers a comprehensive range of ERW pipes, catering to various industries and applications. Our product line includes:
Mild Steel ERW Pipes:
Ideal for structural and industrial applications, our mild steel ERW pipes are known for their durability and versatility.
Galvanized ERW Pipes:
These pipes are coated with a layer of zinc, enhancing their resistance to corrosion, and making them suitable for outdoor applications.
Stainless Steel ERW Pipes:
Designed for applications that demand corrosion resistance and strength, our stainless steel ERW pipes are available in various grades and sizes.
Custom Solutions
Understanding the unique needs of our customers, we offer tailored solutions to meet specific requirements. Whether you need custom sizes, coatings, or specifications, PS Steel is here to provide you with the perfect ERW pipe solution.
Customer Satisfaction
PS Steel Industrial SS Pipe Manufacturer prioritizes customer satisfaction and strives to exceed expectations in every aspect of our service. Our commitment to reliability, timely delivery, and competitive pricing ensures that our customers always have a positive experience when dealing with us.
Contact PS Steel Today!
When it comes to ERW pipes, PS Steel stands as a trusted name in the industry. Reach out to us today to discuss your requirements, request a quote, or learn more about our diverse range of ERW pipes. Experience the excellence of PS Steel – your dependable ERW pipe manufacturer in Delhi.
What is an ERW Pipe?

ERW pipes, or Electric Resistance Welded pipes, are steel pipes manufactured by welding the edges of a steel strip or coil longitudinally. This welding is accomplished by passing a high-frequency electric current through the edges, causing them to melt and fuse.

 

How are ERW Pipes Made?

Creating ERW pipes involves uncoiling the steel coil, flattening it, and then forming it into a circular shape. The edges are then heated and welded together, forming a strong bond without additional materials.

 

Applications of ERW Pipes

ERW pipes are applied in various industries, including construction, agriculture, oil and gas, water supply, etc. PS Steel Black Pipe Suppliers are used for transporting oil, natural gas, water, and other substances in a safe and efficient manner.