Product Name: SS Globe Valve Fittings | SS 304/316 Globe Valve
Material: Stainless steel-SS 304, SS 316
Brand: PS Steel
Valve Type: Water and Milk Dairy Flow Control
End Connections: Milk Dairy Plant, Mild Dairy
Color: Silver, White
Temperature: Dairy Milk, Plant, Industrial of Milk Dairy
Price Details: Call us at 981-968-8259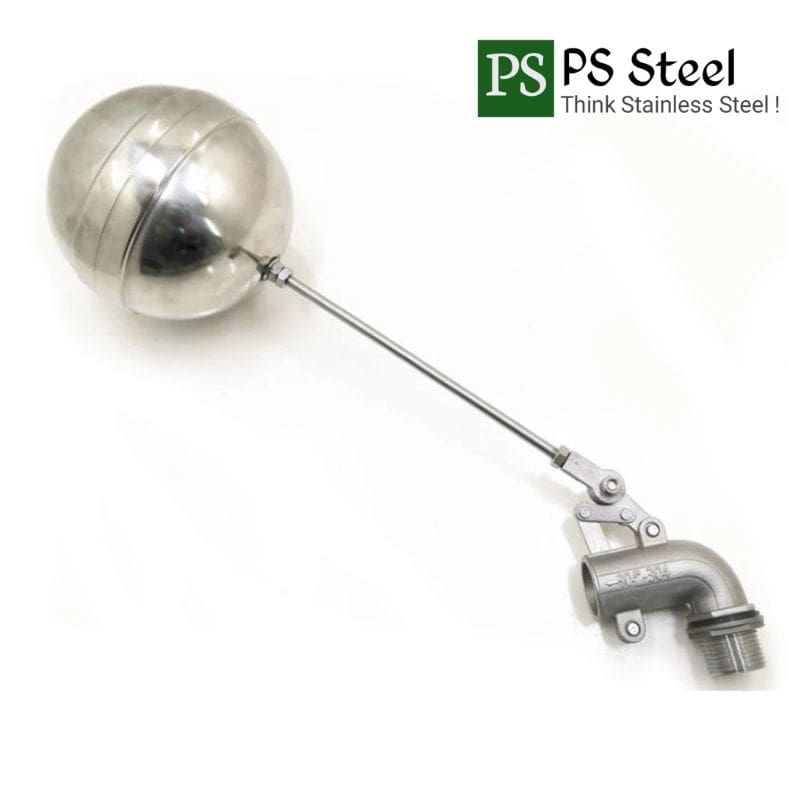 Product Name: SS Float Valve Manufacturers in India
Material: Stainless Steel
Brand: PS Steel
Size: 304, 316, and more.
Color: Silver, White
Industry: Milk Dairy Plant, Water Tank, Industrial Plant Manufacturer
Price: Call us at 981-968-8259
Product Name: Tanker Valve Industrial Fittings
Material: Stainless steel-SS 304, SS 316
Brand: PS Steel
Valve Type: Vlaves Stainless Steel
Orientation: Horizontal installation
End Connections: Milk Dairy Plant, Mild Dairy Industry 
Product Name: Tanker Valve Industrial Fittings
Material: Stainless steel-SS 304, SS 316
Brand: PS Steel
Valve Type: Vlaves SS (SMS)
Orientation: Horizontal installation
End Connections: Milk Dairy Plant, Mild Dairy Industry 
Product Name: stainless steel NRV vertical
Material: Stainless steel-SS 304, SS 316
Brand: PS Steel
Valve Type: NRV Valve Fittings for Dairy Industry Plant
Orientation:

Vertical installation

End Connections: Milk Dairy Plant, Mild Dairy Industry 
Product Name: SMS Two-Way Valves
Material: SS 304/304L, SS 316/316L
Size: Various sizes
Brand: PS Steel
End Connections: Screwed, flanged, socket weld
Color: Silver, White
Temperature: Dairy Milk, Plant, Industrial of Milk Dairy
Price Details: Call us at 981-968-8259
Stainless Steel Ball Valve
Sizes: Stainless steel ball valves are available in a variety of sizes, ranging in diameter from 1/4 to 12 inches or even larger for custom applications The required valve size depends on the specific application and the amount of flow that needs to be handled.
Price: Call us at 981-968-8259.
Materials: Stainless steel ball valves are generally made from stainless steel, a corrosion-resistant alloy suitable for use in harsh environments The most common grades of steel used for ball valves are 316 and 304, which offer good chemical resistance, durability, and strength.
Types: Stainless steel ball valves can be classified into different types depending on their design and function. The most common types are:
Two-piece ball valve.
This type of valve consists of two separate parts in which the screw, ball, and stem are connected together.
Three-piece ball valves
This type of valve consists of three separate parts joined together, with a ball and stem in the middle.
Flanged ball valves:
This type of valve has flanges on both sides, allowing it to be bolted directly to pipes and other components.
Multi-port ball valves
This type of valve has multiple ports or outlets that control fluid flow in multiple directions.
Stainless steel round valve
Valves are mechanical devices that help control the movement of liquids, powders, and gases through pipes and tubes. PS Steel Stainless Steel and Fitting Valves are widely used in oil refineries, offshore projects, and breweries.
The SS round valve, also known as the BS stainless steel round valve, is a type of valve used in industrial processes to control the flow of liquids and gases. It has a ball with a hole in the middle that can be rotated to allow or stop the flow of liquid.
Reviewer Ps Steel 
Reviewed 2008
Rating Stainless Steel Ball Valve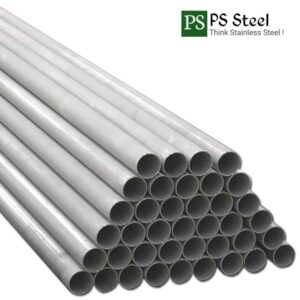 PIPES & TUBE
Seamless Pipe manufacturers in India Leading seamless pipe manufacturers, suppliers, dealers, and exporters in India are who we are. There are various sizes, shapes, and grades of our seamless pipes to choose from. We provide these pipes to over 20 states and the majority of the biggest Indian cities. Different grades of stainless steel pipes, super duplex steel pipes, duplex steel pipes, carbon steel pipes, alloy steel pipes, nickel alloy pipes, titanium steel pipes, Inconel steel pipes, and so on are available from Sachiya Steel International. Product Name: SS Seamless Tubes Material: Stainless Steel (Various grades such as 304, 316, 321, etc.) Brand: PS Steel
SS Pipe Details
PIPES & TUBE
Stainless Steel Pipe, Stainless Steel Slot Pipes, Inconel Monel Raw Material, MS Pipe, Jindal Pipe, Ps Pipe, Steel Pipes, Pipe Fittings, Stainless Steel Sheets, Stainless Steel Seamless Pipe, and Stainless Steel Pipe to name a few fittings
SS Pipe Details
SS New Products
Stainless Steel Valve Fittings for Industrial Manufacturer PS Steel Stainless Steel Industrial tanker valves are industrial fittings used for the control and regulation of fluids
SS Pipe Details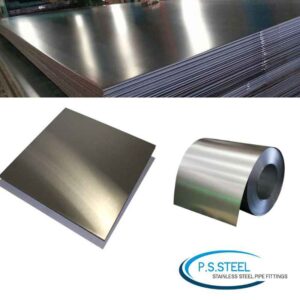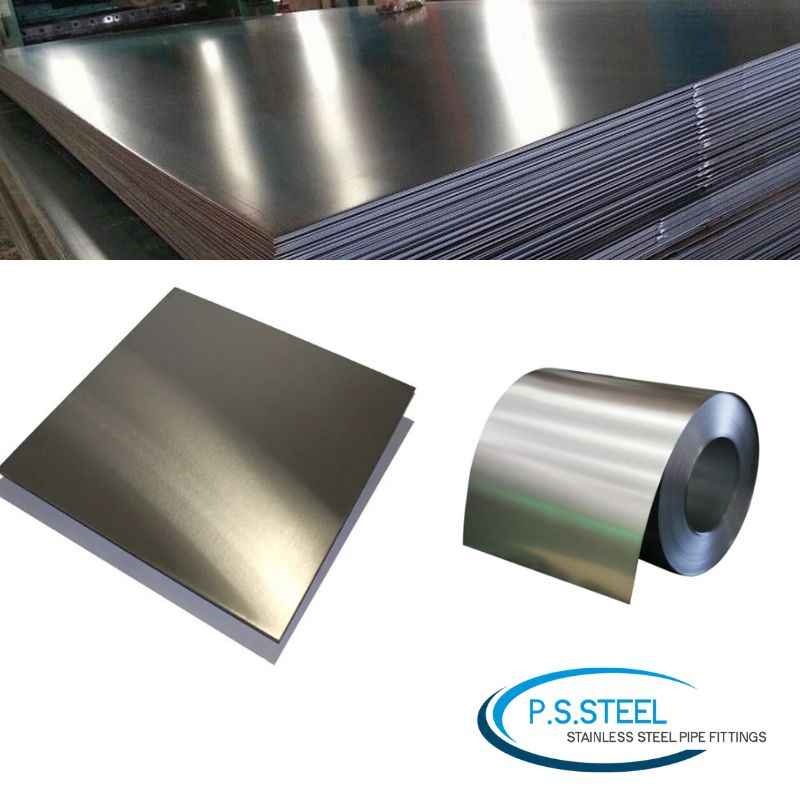 SHEET
Yes! I'm Interested Name: Stainless Steel Sheet  Brand: Ps Steel Material: Stainless steel Threaded ends: Male on one end, female on the other Size: ranging from small pieces to large
SS Pipe Details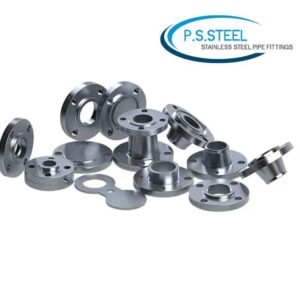 FLANGES
FLANGESSTAINLESS STEEL PIPE AND FITTINGS Grades Stainless Steel Flanges 304 Flanges Fittings 316 Flanges Fittings 321 Flanges Fittings 347 Flanges Fittings 2205 Flanges Fittings 904L
SS Pipe Details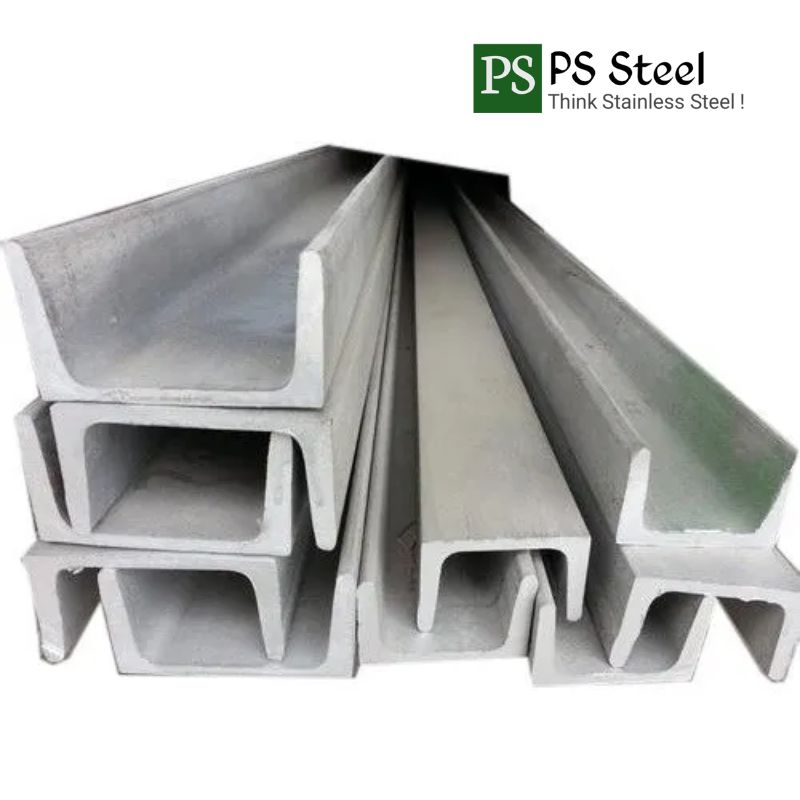 SS Channel
Yes! I'm Interested Product Name: SS 304 Channel Weight ChartMaterial: Stainless steel (usually AISI 304 or AISI 316)Shape: C-shaped cross-sectionSizes available: Various sizes and dimensionsThickness:
SS Pipe Details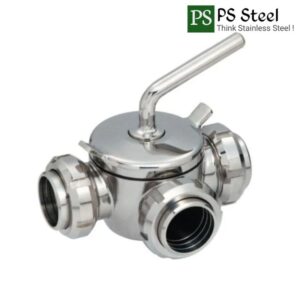 SS New Products
Yes! I'm Interested Product Name: SS Globe Valve Fittings | SS 304/316 Globe Valve Material: Stainless steel-SS 304, SS 316 Brand: PS Steel Valve Type: Water
SS Pipe Details