Product Name: SS EP Pipe Fitting U Bend 
Material: Stainless Steel
Shape: Bend
Size: Varies Customize
Radius: Varies Customize
Wall Thickness: Varies Customize
Angle: Varies Customize
Surface Finish: Polished, Satin, or Brushed, Customize
Application: Plumbing, Piping systems, Chemical industries, HVAC, etc.
Features: Corrosion-resistant, High strength, Easy to install and maintain
Availability: Widely available in various sizes and angles
Compliance: Conforms to industry standards and specifications
SS EP  Elbows:
Description: Elbows are fittings with a 90-degree or 45-degree bend, allowing changes in the direction of the EP pipe Fittings.
Features:
Available in different sizes and degrees of bend.
Used for redirecting the flow of fluid or gas in the pipe system.
Ensure smooth and efficient fluid or gas flow.
---
Stainless Steel EP Tees:
Description: Tees are fittings that have an outlet perpendicular to the main line, forming a "T" shape.

Features:
They are used for branching the Electropolished Pipe Fittings into two or more lines.
Available in various sizes to accommodate different pipe diameters.
Facilitate the connection of additional pipelines or equipment.
---
Electropolished Pipe Fittings Couplings:
Description: Couplings are fittings used to join two EP Pipe Industrial Fittings together.

Feature:
Provide a secure and leak-free connection between pipes.
Available in threaded or slip-on designs. Allow for easy disassembly and reassembly of the pipes when needed.
---
EP Pipe Nipples:
Description: Nipples are short pipe sections with male threads on both ends.
Features: Used to extend or connect two female-threaded fittings or pipes. Available in various lengths and diameters. Ensure a tight and reliable connection between fittings or pipes.
---
Electropolished Stainless Steel Pipe Fittings Caps:
Description: Caps are fittings used to close off the end of an Electropolished Pipe.
Features:

Provide protection and prevent debris or foreign materials from entering the pipe. Available in different sizes to fit various pipe dimensions. Can be easily installed or removed as needed.
---
SS EP Pipe Fittings Reducers:
Description: Reducers are fittings used to connect Electropolished Pipes and Industrial Fittings of different diameters.
Features:
Allow for a smooth transition between pipes of different sizes.
Available in concentric and eccentric designs.
Ensure efficient flow without causing obstructions or disruptions.
---
Electropolished Flanges:
Description: Flanges are flat, round fittings with holes used for connecting pipes or equipment.
Features:
Provide a secure and leak-free connection using bolts or screws.
Available in different pressure ratings and sizes.
Used in piping systems that require easy disassembly and reassembly.
---
Details of EP Pipe Fittings Items:
Material: Steel (Carbon Steel)
Coating: Galvanized with a layer of zinc to protect against corrosion.
Sizes: Available in various standard sizes, including different diameters, wall thicknesses, and lengths. Custom sizes can also be manufactured as per customer requirements.
Grades:  EP Pipe steel pipes are typically made from carbon steel and are available in different grades, such as ASTM A53, ASTM A106, BS 1387, and others.
Manufacturing Standards: Comply with international manufacturing standards, such as ASTM (American Society for Testing and Materials), BS (British Standards), or other relevant standards.
Types:  SS EP Pipe steel pipes can be categorized into different types based on their manufacturing process and end connections:
Seamless SS EP Pipes Fittings: Produced from a solid steel billet through a hot or cold rolling process without any welding.
SS EP Pipes Industrial Fittings:
Manufactured by bending and welding steel plates or coils together.
Threaded EP Pipes Industrial Fittings: Equipped with threaded ends to facilitate easy connection with fittings or other pipes.
Applications: Electropolished SS Pipes find applications in various industries, including:
Plumbing systems
Water supply and drainage
Irrigation systems
Gas pipelines
Construction projects
Structural support
Industrial machinery
Automotive industry
HVAC (Heating, Ventilation, and Air
Conditioning) systems.
| Material | Steel (Carbon Steel) |
| --- | --- |
| Coating | Galvanized with a layer of zinc |
| Brand | PS Steel |
| Sizes | Range of standard sizes and custom sizes available |
| Grades | ASTM A53, ASTM A106, BS 1387, and others |
| Manufacturing Standards | ASTM, BS, or other relevant standards |
| Types | Seamless, Welded, Threaded |
| Applications | Plumbing, construction, industrial, automotive, etc. |
We have all types of pipe products, Manufacturer it easier for you to do pipe work. Manufacturer main famous products we have are Stainless Steel Pipe, Ss Slot Pipes, Inconel Monel Raw Material, MS Pipe, Jindal Pipe, Ps Pipe, Steel Pipes, Pipe Fittings, Stainless Steel Sheets, Ss Seamless Pipe, and Ss Pipe to name a few fittings.
Electropolished Pipes Supplier
SS EP Pipe Fittings Steel Pipes, also known as Electropolished Steel Pipes, are hollow cylindrical structures made from steel coated with zinc. The galvanization process provides excellent corrosion resistance to steel pipes, making them suitable for various applications in different industries. SS EP Pipe Fittings steel pipes are widely used for conveying fluids, gases, and other materials in plumbing, construction, and industrial settings.
SS 
Electropolished Pipes Fittings
PS Steel is a Pipe Dealer of SS EP Pipe Fittings Pipe Fittings Manufacturer Dealers refers to suppliers or dealers who specialize in providing a comprehensive range of pipe fittings made from SS EP Pipe Fittings material. PS Steel dealers offer a wide selection of SS Electropolished Pipe Fittings In India, Delhi Manufacturers, and Supplier to cater to the diverse needs of various industries and applications. SS EP Pipe Fittings Pipe Fittings Manufacturers are used for connecting and joining SS EP Pipe Fittings Pipes Industrial Fittings in plumbing systems, irrigation systems, construction projects, and more.
Electropolished Stainless Steel Pipe Fittings
Full Information of Item:
SS EP Pipe Fittings Pipe Fittings Manufacturers include a variety of components designed to facilitate the installation, connection, and proper functioning of SS EP Pipe Fittings Pipes Industrial Fittings.
SS Pipe Fittings
SS Stainless Pipe Fittings    PS Steel is an Indian metal manufacturing company and supplier of industrial items. PS Steel Stainless Steel is one of
Read More »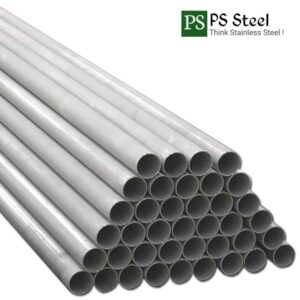 PIPES & TUBE
Seamless Pipe manufacturers in India Leading seamless pipe manufacturers, suppliers, dealers, and exporters in India are who we are. There are various sizes, shapes, and grades of our seamless pipes to choose from. We provide these pipes to over 20 states and the majority of the biggest Indian cities. Different grades of stainless steel pipes, super duplex steel pipes, duplex steel pipes, carbon steel pipes, alloy steel pipes, nickel alloy pipes, titanium steel pipes, Inconel steel pipes, and so on are available from Sachiya Steel International. Product Name: SS Seamless Tubes Material: Stainless Steel (Various grades such as 304, 316, 321, etc.) Brand: PS Steel
Read More »
PIPES & TUBE
Stainless Steel Pipe, Stainless Steel Slot Pipes, Inconel Monel Raw Material, MS Pipe, Jindal Pipe, Ps Pipe, Steel Pipes, Pipe Fittings, Stainless Steel Sheets, Stainless Steel Seamless Pipe, and Stainless Steel Pipe to name a few fittings
Read More »
SS New Products
Stainless Steel Valve Fittings for Industrial Manufacturer PS Steel Stainless Steel Industrial tanker valves are industrial fittings used for the control and regulation of fluids
Read More »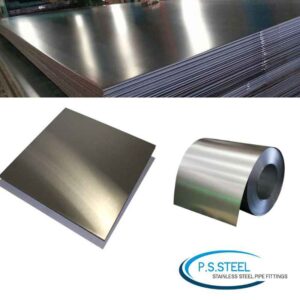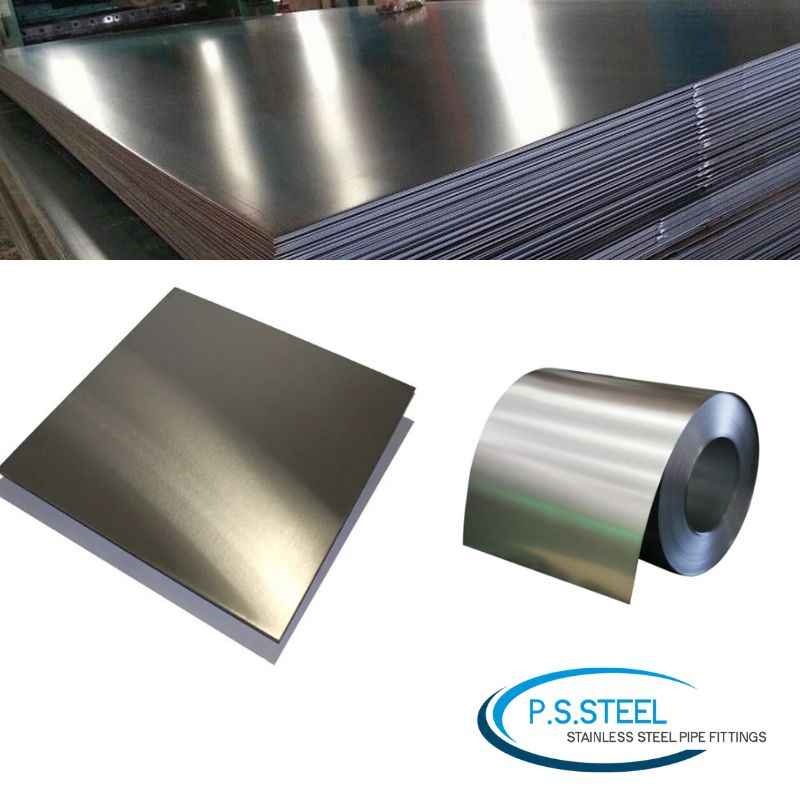 SHEET
Yes! I'm Interested Name: Stainless Steel Sheet  Brand: Ps Steel Material: Stainless steel Threaded ends: Male on one end, female on the other Size: ranging from small pieces to large
Read More »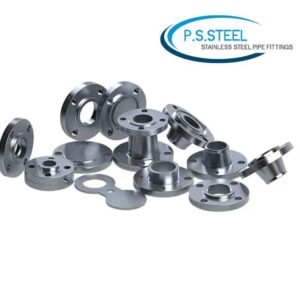 FLANGES
FLANGESSTAINLESS STEEL PIPE AND FITTINGS Grades Stainless Steel Flanges 304 Flanges Fittings 316 Flanges Fittings 321 Flanges Fittings 347 Flanges Fittings 2205 Flanges Fittings 904L
Read More »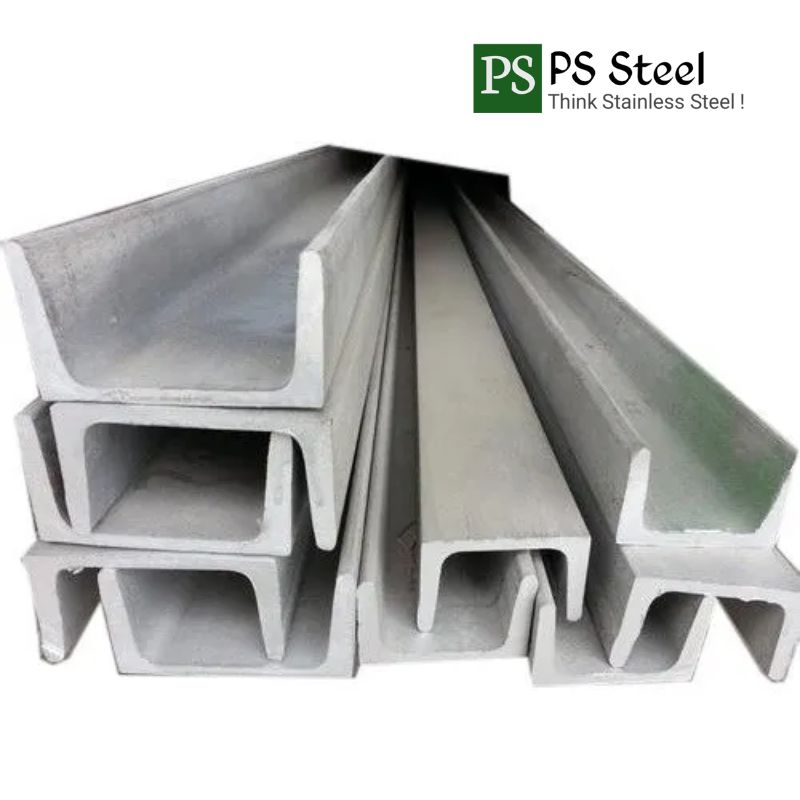 SS Channel
Yes! I'm Interested Product Name: SS 304 Channel Weight ChartMaterial: Stainless steel (usually AISI 304 or AISI 316)Shape: C-shaped cross-sectionSizes available: Various sizes and dimensionsThickness:
Read More »