SS Metal Bender 45 Degree | SS Bend 45 Degree
Product Name: SS Metal Bender 45 Degree
Material: Stainless Steel
Angle: 45 degrees
Application: Metal bending
Features: Durable, sturdy
Usage: Industrial, workshop
Suitable for: Various metal fabrication
Dimensions: Variable
Weight: Variable
Warranty: Manufacturer's warranty
Availability: In stock
Price: Contact for pricing
Supplier Information: PS Steel- Delhi
SS Metal Bend 45 Degree is a tool used for bending metal sheets at a 45-degree angle. It is designed to provide precise and accurate bends in various metalworking applications.
Stainless Steel Metal Bend 45 Degree | SS Bend 45 Degree
Bending Angle: The tool specifically bends metal sheets at a 45-degree angle, providing consistent and uniform results.
Material Compatibility: Ps Steel is a Manufacturing of SS Bend is capable of handling different types of metal sheets, such as steel, aluminum, copper, or brass, within a certain thickness range.
Construction: We are Provide of SS Bend is typically constructed from durable materials like steel or cast iron to ensure stability and longevity. It may have a compact and ergonomic design for ease of use and portability.
Bending Capacity: The tool may have a maximum bending capacity, indicating the maximum thickness and width of the metal sheets it can effectively bend.
Adjustable Features: metal SS Bends offer adjustable features to accommodate various sheet sizes and thicknesses, allowing for flexibility in bending tasks.
Precision and Accuracy: Stainless Steel 45 Degree Bend Pipe is designed to provide precise and accurate bends, ensuring consistent results for professional metalworking projects.
Safety Measures: Depending on the specific model, 45 Degree Bend Pipe may incorporate safety features such as non-slip handles or clamps to secure the metal sheet during bending, reducing the risk of accidents.
When You are purchasing of this Metal Steel Material, So Ps Steel is one of the leading Metal manufacturers, stockiest, SS exporters, and Metal suppliers of piping material catering to the energy sector, Bend Pipe.
an SS Bend 45 Degree, it is important to consider the specific requirements of your application, such as the pipe diameter, material compatibility, and pressure/temperature ratings. Consulting with a plumbing or piping professional can help you choose the right SS bend for your needs.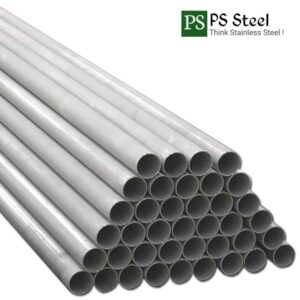 Seamless Pipe manufacturers in India Leading seamless pipe manufacturers, suppliers, dealers, and exporters in India are who we are. There are various sizes, shapes, and grades of our seamless pipes to choose from. We provide these pipes to over 20 states and the majority of the biggest Indian cities. Different grades of stainless steel pipes, super duplex steel pipes, duplex steel pipes, carbon steel pipes, alloy steel pipes, nickel alloy pipes, titanium steel pipes, Inconel steel pipes, and so on are available from Sachiya Steel International. Product Name: SS Seamless Tubes Material: Stainless Steel (Various grades such as 304, 316, 321, etc.) Brand: PS Steel
Product Details