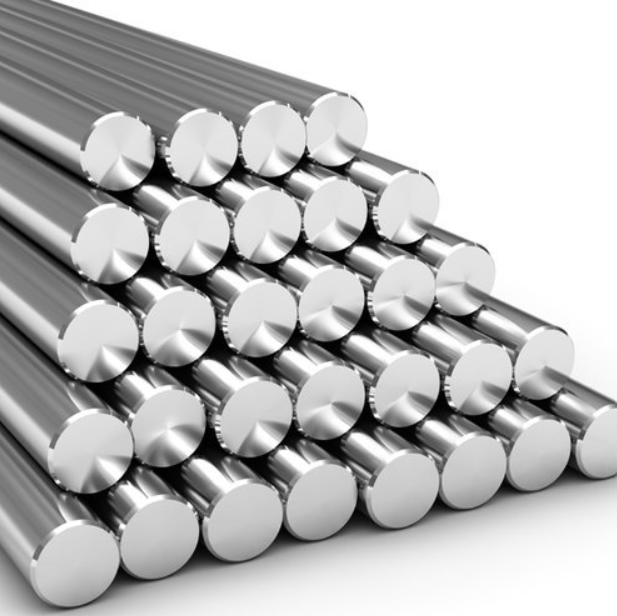 Stainless Steel 304/304L Rod
Name: Seamless Pipe Fittings
Brand: Ps Steel
Material: Seamless Pipe 
Threaded ends: Male on one end, female on the other
Size: Varies depending on the application
Material: Stainless Steel
Type:

Round
Square
Rectangle
Hydraulic

Standards: Pipes and tubes are manufactured to various standards, such as ASTM, ASME, API, and DIN.
Types: Hex nipple, close nipple, barrel nipple, long barrel nipple, etc.
We are one of the most trusted stockists for offering the finest range of Seamless Pipe and Tube Fittings​, Duplex Steel, Carbon Steel & Alloy Steel Pipes. Used in different industries for diverse applications, these pipes can be available in standard as well as customized dimensions as per the requirement of the clients.
Product Description:
Material: Stainless steel rods are made from different grades of stainless steel, including the popular grades such as 304, 316, 410, and 17-4PH. Each grade offers specific properties suitable for different applications.

Diameter: Stainless steel rods are available in a range of diameters, typically ranging from 1/8 inch to several inches. The diameter determines the thickness or width of the rod.

Length: Stainless steel rods come in standard lengths, usually ranging from 10 feet to 20 feet. However, they can also be cut to custom lengths as per specific requirements.

Shape: Stainless steel rods are commonly available in a round shape. However, they can also be found in other shapes like square, hexagonal, or flat depending on the application.

Surface Finish: Stainless steel rods may have different surface finishes, including mill finish (as-produced surface), polished finish (smooth and shiny surface), or brushed finish (a textured finish created with fine abrasive material).

Application: Stainless steel rods find applications in various industries such as construction, manufacturing, automotive, aerospace, marine, and more. They are used for machining, structural support, shafts, fasteners, fittings, and other components.

Corrosion Resistance: Stainless steel rods offer excellent corrosion resistance, making them suitable for use in corrosive environments, including exposure to moisture, chemicals, and high temperatures.

Mechanical Properties: Stainless steel rods exhibit high strength, good ductility, and excellent toughness. These properties make them capable of withstanding heavy loads and resist deformation.
stainless steel 304 304l Rod sizes
| Diameter (inches) | Diameter (mm) |
| --- | --- |
| 0.125″ | 3.175 mm |
| 0.156″ | 3.967 mm |
| 0.188″ | 4.775 mm |
| 0.250″ | 6.350 mm |
| 0.313″ | 7.950 mm |
| 0.375″ | 9.525 mm |
| 0.438″ | 11.125 mm |
| 0.500″ | 12.700 mm |
| 0.563″ | 14.300 mm |
| 0.625″ | 15.875 mm |
| 0.750″ | 19.050 mm |
| 0.875″ | 22.225 mm |
| 1.000″ | 25.400 mm |
| 1.125″ | 28.575 mm |
| 1.250″ | 31.750 mm |
| 1.375″ | 34.925 mm |
| 1.500″ | 38.100 mm |
| 1.625″ | 41.275 mm |
| 1.750″ | 44.450 mm |
| 1.875″ | 47.625 mm |
| 2.000″ | 50.800 mm |
Popular Items:
Deal With Us:
PS Steel: PS Stainless steel rods come in a range of diameters and lengths, typically ranging from 1/16 inch to 4 inches in diameter and from 3 feet to 12 feet in length. They are available in various grades, including 304, 316, and 410, each with unique properties that make them suitable for different applications.
Size: The size of stainless steel rods can vary depending on the specific requirements of the application. PS Stainless Steel Pipe and Tube Fittings. Common diameters include 1/16″, 1/8″, 1/4″, 3/8″, 1/2″, 3/4″, and 1″. Lengths typically range from 3 feet to 12 feet, but can be customized to meet specific requirements.
Brand: Ps Steel is one of the leading manufacturers, stockiest, exporters, and suppliers of SS Rod, PS Steel SS piping material catering to the energy sector, and fasteners.
Quality: The quality of Ps stainless steel rods is determined by several factors, including the grade of PS Steel stainless steel used, the manufacturing process, and the surface finish. SS Rod Pipe Dealer In Delhi, SS Pipe Supplier in Delhi, India. High-quality stainless steel rods are typically made from high-grade steel alloys, such as 304 or 316, and are manufactured using precise machining techniques to ensure consistent dimensions and a smooth surface finish.
Details: PS Steel Stainless steel rods can be used in a wide range of applications, including construction, manufacturing, and engineering. They are often used as structural elements in buildings, as well as in the production of machinery and equipment. Stainless steel rods can also be used in the production of medical and surgical instruments, as well as in the manufacturing of various types of consumer products, such as kitchen utensils and appliances. Depending on the application, stainless steel rods may be required to meet certain industry standards, such as ASTM A276 or ASTM A479, which specify the chemical and physical properties of the material.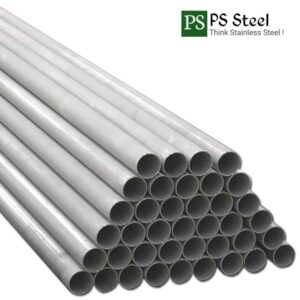 Seamless Pipe manufacturers in India Leading seamless pipe manufacturers, suppliers, dealers, and exporters in India are who we are. There are various sizes, shapes, and grades of our seamless pipes to choose from. We provide these pipes to over 20 states and the majority of the biggest Indian cities. Different grades of stainless steel pipes, super duplex steel pipes, duplex steel pipes, carbon steel pipes, alloy steel pipes, nickel alloy pipes, titanium steel pipes, Inconel steel pipes, and so on are available from Sachiya Steel International. Product Name: SS Seamless Tubes Material: Stainless Steel (Various grades such as 304, 316, 321, etc.) Brand: PS Steel
Read More »