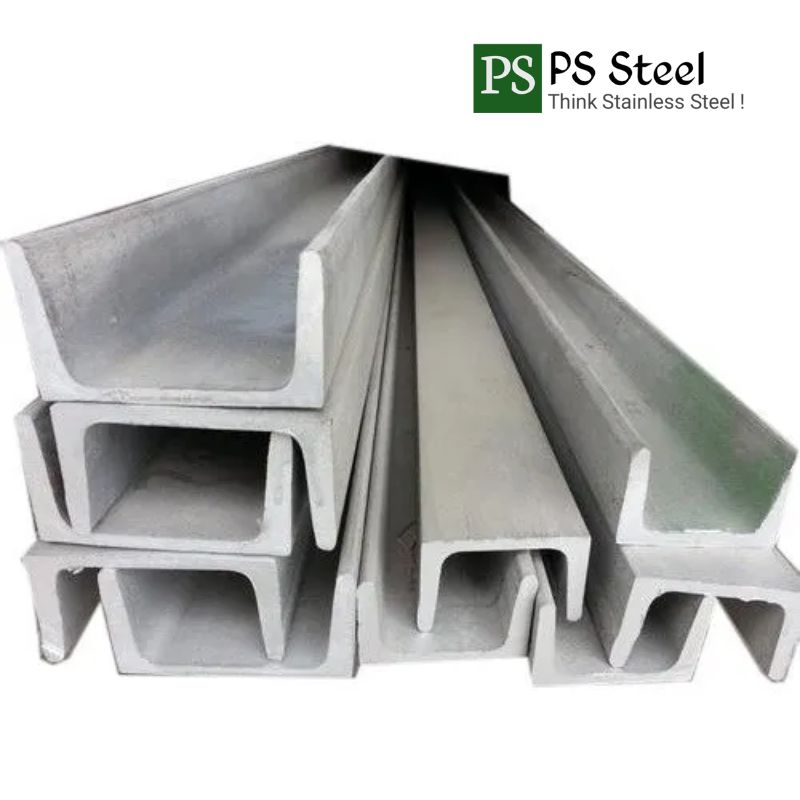 Product Name: SS 304 Channel Weight Chart
Material: Stainless steel (usually AISI 304 or AISI 316)
Shape: C-shaped cross-section
Sizes available: Various sizes and dimensions
Thickness: Typically ranges from 1mm to 5mm
Length: Customizable, standard lengths available
Finish: Usually comes in a polished or brushed finish
Applications: – Structural support in construction
– Industrial machinery and equipment
– Architectural and interior design applications
– Shelving and storage systems
– Frames and supports for installations
Advantages: – High strength and durability
– Corrosion and rust resistance
– Easy to clean and maintain
– Aesthetically pleasing
– Versatile for various applications
Product Description:
PS is a Manufacturer of Steel Industry from India / Delhi Stainless steel channel is a versatile structural component that is used in construction, manufacturing, and other industries. It is characterized by its "C" shape, with a flat base and two perpendicular sides. The channel provides excellent strength and stability, making it suitable for supporting heavy loads and providing structural reinforcement.
The stainless steel used in the channel offers several advantages, including corrosion resistance, high durability, and an attractive appearance. SS 304 Pipe is a Dealer of Metal Material Products of Industrial Fittings. It is used in applications where resistance to moisture, chemicals, and extreme temperatures is required. The channel is available in various sizes and dimensions to accommodate different project requirements.
PS Steel Company Details:
A reliable producer and supplier of stainless steel goods, including SS 304 channels, is PS Steel. Being in business for a long time, PS Steel prioritizes customer satisfaction and quality. The company has a solid reputation for providing premium stainless steel 304 channels that meet both customer and industry needs.
SS Channel Manufacturer:
Strict quality controls enable P.S. Steel, a manufacturer and company, to continuously meet or surpass requirements with its products. This shows the company's commitment to specifications. Steel channels that are robust, dependable, and non-corrosive are used in the construction of the resorts.
As a customer-focused Metal Materials of PS Steel company, we provide excellent customer service and technical support. To fully comprehend each client's unique needs and offer customized solutions, they work closely with them. PS Steel is renowned for its affordable prices, punctual deliveries, and dedication to building lasting relationships with clients.
SS U Channel, Weight Chart
| Size (Width x Height) | Thickness | Weight per Meter |
| --- | --- | --- |
| 25 x 25 mm | 3 mm | 1.24 kg/m |
| 30 x 30 mm | 3 mm | 1.44 kg/m |
| 40 x 40 mm | 4 mm | 2.32 kg/m |
| 50 x 50 mm | 4 mm | 2.92 kg/m |
| 60 x 40 mm | 5 mm | 3.73 kg/m |
| 75 x 50 mm | 5 mm | 4.78 kg/m |
| 100 x 50 mm | 6 mm | 6.92 kg/m |
| 150 x 75 mm | 6 mm | 9.00 kg/m |
| 200 x 75 mm | 8 mm | 12.30 kg/m |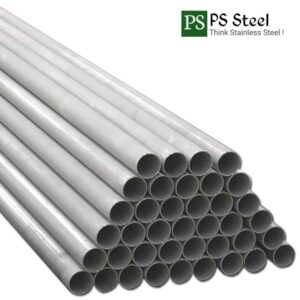 Seamless Pipe manufacturers in India Leading seamless pipe manufacturers, suppliers, dealers, and exporters in India are who we are. There are various sizes, shapes, and grades of our seamless pipes to choose from. We provide these pipes to over 20 states and the majority of the biggest Indian cities. Different grades of stainless steel pipes, super duplex steel pipes, duplex steel pipes, carbon steel pipes, alloy steel pipes, nickel alloy pipes, titanium steel pipes, Inconel steel pipes, and so on are available from Sachiya Steel International. Product Name: SS Seamless Tubes Material: Stainless Steel (Various grades such as 304, 316, 321, etc.) Brand: PS Steel
Read More »