FLANGES
STAINLESS STEEL PIPE AND FITTINGS
Grades Stainless Steel Flanges
ANSI Norm Flanges In India
SS Forged Flanges | Ps Steel Delhi
SS Blind Flanges In Delhi Metal
Stainless Steel Blind Flanges
Steel Orifice Flanges
Stainless Steel Forged Orifice Flanges
Hot Rolled SS Flanges
Stainless Hot Rolled Ps Steel Pipe Delhi.
Stainless Steel Flanges Manufacturer and Exporter In South Africa
We make stainless steel flanges and fittings integral components in the world of industrial manufacturing and construction. These components create a solid and reliable connection between various pipes and equipment, which is essential for the efficient movement of liquids and gases. Let's start with these important components in more detail.
What are stainless steel flanges?
Flanges made of stainless steel are rectangular or circular plates with a hole in the middle. Thanks to these holes they can be connected to pipes or additional machinery.
Stainless Steel Flange Type
Stainless steel flanges come in a variety of forms, each intended for a particular use. Slip-on flange, weld neck flange, and socket weld flange are examples of popular types. Each type has unique characteristics that make it suitable for different industrial needs.
stainless steel fitting flanges
Stainless steel fittings, like flanges, are essential components in piping systems. They allow changes in direction, branching, or joining of pipes. Fittings come in various shapes and sizes, meeting different needs in different industries.
Common Types of Stainless Steel Fitting
Simple used stainless steel fittings include elbows, tees, couplings, and reducers. Each type serves a specific purpose, ensuring the smooth flow of fluids in pipelines.
Importance of Quality in Stainless Steel Flanges and Fittings
The reliability of stainless steel flanges and fittings depends on their quality. Quality materials and manufacturing processes are important to ensure that these components work effectively and have a long service life.
Forging and casting in the manufacturing process
Stainless steel flanges and fittings can be produced through forging or casting. Forging involves shaping components into the desired shape by heating them and hammering them. Casting, on the other hand, involves pouring molten metal into molds to create components.
Machining and Finishing
After initial shaping, machining and finishing processes are performed to refine the flanges and fittings. It involves drilling holes, threading, and surface treatment to enhance their performance.
Applications of Stainless Steel Flanges
• Chemical industry
• Food processing industry
• Marine industry
• Mechanical engineering
• Oil & gas industry
• Petrochemical industry
• Pipeline engineering
• Plant engineering
• Power industry
• Waste water management
Stainless Steel Flanges Exporters are used in the plumbing industry to join pumps, valves, pipes, and other equipment. Industrial Metal Steels are useful in a variety of situations because they come in a variety of forms and sizes.
Oil and gas industry
In the oil and gas industry, stainless steel flanges and fittings are used extensively in pipelines, wellheads, and drilling equipment due to their resistance to harsh environmental conditions.
food processing industry
The food processing industry depends on stainless steel components for their hygienic properties. Flanges and fittings are used to maintain the integrity of food processing pipelines.
Pharmaceutical industry
In pharmaceutical manufacturing, the purity of components is paramount. Stainless steel flanges and fittings ensure safe and hygienic handling of pharmaceutical products.
construction area
In the production of pharmaceuticals, ingredient purity is important. Handling of pharmaceutical items is made safe and hygienic by stainless steel flanges and fittings.
Main Benefits of Stainless Steel Flanges and Fittings Temperature resistance
Stainless steel flanges and fittings can withstand extreme temperatures, making them suitable for applications where temperature variations are common.
Why choose a reliable exporter?
When it comes to sourcing stainless steel flanges and fittings, it is important to choose a reliable exporter. A reputed exporter ensures the quality and integrity of the components meeting the industry standards.
Finding the right exporter
Research and background checks
Before selecting an exporter, it is necessary to do thorough research and background checks but PS Steel is one such metal exporter that does both manufacturing and exporting. Look for customer reviews and testimonials to assess the reputation of the exporter.
Certification and Compliance
Ensure that the exporter complies with international quality standards and holds relevant certifications for its products.
quality control
A reliable exporter must have stringent quality control measures to guarantee the quality of stainless steel flanges and fittings.
SS Flange Price PDF, SS Flange Class Table, Dimensions
| Pressure Class | Designation | Type |
| --- | --- | --- |
| 150 | 150# | Weld Neck Flanges Fittings |
| | 150# | Slip-On (SO) |
| | 150# | Threaded (TH) |
| | 150# | Blind (BL) |
| 300 | 300# | Weld Neck Flanges Fittings |
| | 300# | Slip-On (SO) |
| | 300# | Threaded (TH) |
| | 300# | Blind (BL) |
| 600 | 600# | Weld Neck Flanges Fittings |
| | 600# | Slip-On (SO) |
| | 600# | Threaded (TH) |
| | 600# | Blind (BL) |
| 900 | 900# | Weld Neck Flanges Fittings |
| | 900# | Slip-On (SO) |
| | 900# | Threaded (TH) |
| | 900# | Blind (BL) |
| 1500 | 1500# | Weld Neck Flanges Fittings |
| | 1500# | Slip-On (SO) |
| | 1500# | Threaded (TH) |
| | 1500# | Blind (BL) |
| 2500 | 2500# | Weld Neck Flanges Fittings |
| | 2500# | Slip-On (SO) |
| | 2500# | Threaded (TH) |
| | 2500# | Blind (BL) |
ASTM A182 F304L SS Flanges Fittings – PS Steel
Specifications
Stainless Steel 304L Flanges
ASME B16.5 SS 304L Flanges size range
1/2″ (15 NB) to 48″ (1200NB) DN10~DN5000
ASTM A182 SS 304L Flanges Standards
ANSI/ASME B16.5, B16.48, BS4504, B16.47 Series A & B, EN-1092, BS 10, DIN, ASME Flanges, ANSI Flanges, DIN Flanges, BS Flanges, GOST Flanges, EN Flanges
ASTM A182 SS 304L Flanges Standard DIN
6Bar 10Bar 16Bar 25Bar 40Bar / PN6 PN10 PN16 PN25 PN40, PN64
ASTM A182 SS 304L Flanges Standard ANSI
Class 150 LBS, 300 LBS, 600 LBS, 900 LBS, 1500 LBS, 2500 LBS
ASTM A182 SS 304L Flanges Standard UNI
6Bar 10Bar 16Bar 25Bar 40Bar
ASTM A182 SS 304L Flanges Standard JIS
5K, 10 K, 16 K 20 K, 30 K, 40 K, 63 K
ASTM A182 SS 304L Flanges Standard EN
6Bar 10Bar 16Bar 25Bar 40Bar
Main Types
Forged / Threaded / Screwed / Plate
Flange supporting material
Gasket, Ring Joint, Flange Bolts
ASTM A182 SS 304L Pipe Flanges Test Certificates
EN 10204/3.1B
Raw Materials Certificate
100% Radiography Test Report
Third-Party Inspection Report, etc
Production technique
Forged, Heat-treated, and machined
Connect Type/ Flange Face Type
Ring Type Joint (RTJ), Raised Face (RF), Large Male-Female (LMF), Flat Face (FF), Lap-Joint Face (LJF), Male-Female (SMF), Small Tongue & Groove, Large Tongue & Groove
Most common types of Stainless Steel 304L Flanges
Blind Ring Flange (BLRF), ASTM A182 Stainless Steel 304L Flanges
Slip-On Ring Flange (SORF), ASTM A182 Stainless Steel 304L Flanges
Weld Neck Ring Flange (WNRF), ASTM A182 Stainless Steel 304L Flanges
Ring Type Joint Flange (RTJF), ASTM A182 Stainless Steel 304L Flanges
Threaded Ring Flange, Stainless ASTM A182 Steel 304L Flanges
Lap Joint Ring Flange (LJRF), ASTM A182 Stainless Steel 304L Flanges
Socket Weld Ring Flange (SWRF), ASTM A182 Stainless Steel 304L Flanges
Special design
As per your drawing
AS, ANSI, BS, DIN, and JIS
15 NB (1/2″) to 200 NB (8″)
Equal and Reducing Configurations
ASTM A182 Stainless Steel 304L Flanges Threaded Flanges, Socketweld Flanges, Slip-On Flanges, Blind Flanges, Weld Neck Flanges
Test
Direct-reading Spectrograph, Hydrostatic testing machine, X-ray detector, ultrasonic flaw detector, Magnetic particle detector
Equipment
Press machine, Bending machine, Pushing Machine, electric bevelling machine, Sand-blasting machine, etc
Specialized manufacturer of
Pn16 Flanges
Rtj Flanges
DIN 2566 pn10
DIN 2566 en 1092 1
DIN 2566 pn16
ASTM A182 Stainless Steel 304L Lap Joint Flanges
Stainless Steel 304L Flanges
ASTM A182 SS 304L Weld Neck Flanges
ASTM A182 SS 304L Socketweld Flanges
ASTM A182 SS 304L Plate Flanges
ASTM A182 SS 304L Orifice Flanges
SS 304L AS 4087 Water Flanges
ASTM A182 SS 304L Loose Flanges
SS 304L Sorf Flanges
SS 304L Large Diameter Flanges
SS 304L Table Flanges
SS 304L Blind Flanges
SS 304L Slip-On Flanges
ASTM A182 Stainless Steel 304L Flanges Standard
API 6A Flange, ANSI Flange, ASME Flange, DIN Flange, EN1092-1 Flange, UNI Flange,GB Flange, AWWA C207 Flange, GOST Flange, PSI Flange, JIS/ KS Flange, BS4504 Flange
B.S: BS4504 , BS3293, BS1560, BS10
AS 2129: Table D; Table E; Table H
ANSI B16.5, ANSI B16.47 Series A & B, MSS SP44, ASA, API-605, AWWA, Custom Drawings
ANSI : ANSI B16.5, ANSI B16.47(API605), MSS SP44, ANSI B16.36, ANSI B16.48
ANSI B16.5, ANSI B16.47, MSS SP44, ANSI B16.36, ANSI B16.48
American standard (ANSI)
German (DIN)
British standard (BS)
Any other specialized flanges
DIN: DIN 2527, DIN 2566, DIN 2573, DIN 2576, DIN 2641, DIN 2642, DIN 2655, DIN 2656, DIN 2627, DIN 2628, DIN 2629, DIN 2631, DIN 2632, DIN 2633, DIN 2634, DIN 2635, DIN 2636, DIN 2637, DIN 2638
The other standard: AWWA C207; EN1092-1, GOST12820, JIS B2220; KS B1503, SABS1123; NFE29203;UNI2276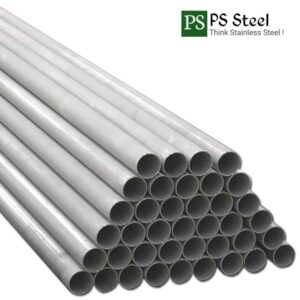 Seamless Pipe manufacturers in India Leading seamless pipe manufacturers, suppliers, dealers, and exporters in India are who we are. There are various sizes, shapes, and grades of our seamless pipes to choose from. We provide these pipes to over 20 states and the majority of the biggest Indian cities. Different grades of stainless steel pipes, super duplex steel pipes, duplex steel pipes, carbon steel pipes, alloy steel pipes, nickel alloy pipes, titanium steel pipes, Inconel steel pipes, and so on are available from Sachiya Steel International. Product Name: SS Seamless Tubes Material: Stainless Steel (Various grades such as 304, 316, 321, etc.) Brand: PS Steel
Read More »