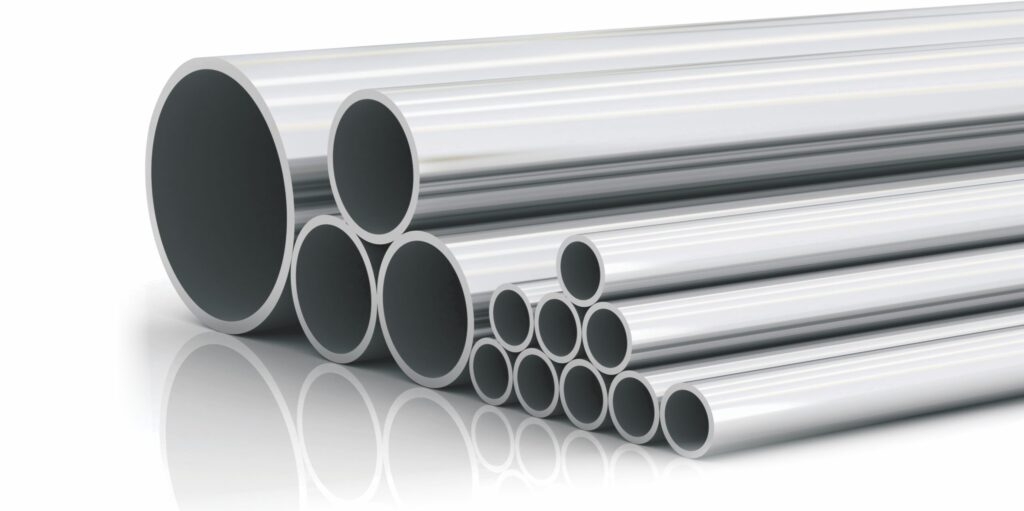 SS Pipe Wholesale In Delhi
Name: 

SS Pipes and Tubes

 

Brand: Ps Steel
Material: Stainless Steel Pipe
Size

: Varies depending on the application or Customize

Color: Grey, Silver Stainless Steel, White, and Natural Color.
Others:

 Monel, Nickel, Inconel, Mild Steel, Copper, Brass, Bronze, Titanium, Bismuth, Aluminium, High-Speed Steel, Zinc, and Lead.

Types: Hex nipple, close nipple, barrel nipple, long barrel nipple, etc.
PIPE AND TUBE
STAINLESS STEEL PIPE AND FITTINGS
PIPE AND TUBE
STAINLESS STEEL PIPE AND FITTINGS
Grades Stainless Steel Pipes
SS Pipe and Tube Wholesaler
Manufacturer by Ps Steel of Steel Pipe Wholesaler Near Me and SS Pipe are components used to connect, redirect, control, or change the direction of steel pipes within a piping system. PS Steel Stainless Steel Pipe Wholesaler, Manufacturer and Exporter are crucial for ensuring proper and leak-free connections, as well as facilitating the efficient flow of fluids or gases. Steel Pipe Wholesaler Near Me and SS Pipe are available in various shapes, sizes, and configurations to accommodate different application requirements in industries such as oil and gas, construction, plumbing, and more.
SS Pipe Manufacturer In India, Delhi
Material: Steel Pipe Wholesaler Near Me and SS Pipe are typically made from carbon steel or stainless steel. Carbon steel s are robust and suitable for general-purpose Industrial SS Pipe and Tube Fittings, while PS Steel Manufacturer offer enhanced corrosion resistance and are often used in industries where hygiene and durability are critical.
Types of Steel Pipe Fittings:
Elbows: Elbows are fittings with a bend that allows for a change in the direction of the pipe. Ps Steel Stainless Steel Pipe Wholesaler and Dealers come in different angles, such as 45° and 90°, and are available as long-radius or short-radius elbows.
Tees: Tees have a T-shaped design and enable the connection of three pipes at right angles. We can be categorized as equal tees (all three outlets of the same size) or reducing tees (one outlet smaller than the other two).
Reducers: Reducers are used to connect pipes of different diameters. SS Pipe Supplier in Wholesale Price Exporter of PS Steel comes in concentric or eccentric designs, where concentric reducers maintain a parallel centerline between the pipes, while eccentric reducers create an offset connection.
Couplings: Couplings are used to connect two pipes of the same diameter. PS Steel provides a tight and secure joint and can be either threaded or non-threaded, depending on the installation method.
Flanges: Flanges are flat, circular discs with holes that allow for the connection of pipes, valves, or equipment. We provide easy access for maintenance and repair. Flanges can be slip-on, weld-neck, socket weld, or threaded, among other types.
Caps: Caps are fittings that seal the end of a pipe, providing protection and preventing the flow of fluid or gas. SS Pipe and Tube Fittings are typically used in situations where the pipe end is not connected to another fitting.
Others: There are numerous other types of Steel Pipe Fitting Dealers Near Me and SS Pipe, including crosses, bends, unions, plugs, and more, catering to specific piping system requirements.
Sizes: Steel Pipe Fitting Dealers Near Me and SS Pipe are available in a range of sizes, typically specified by the pipe's nominal diameter (e.g., 1/2″, 3/4″, 1″, etc.). The fittings should match the corresponding pipe size to ensure proper compatibility and a secure fit.
Standards: Steel Pipe Fitting Dealers Near Me and SS Pipe adhere to various standards and specifications, depending on the region and industry requirements. Common standards include ASTM (American Society for Testing and Materials), ASME (American Society of Mechanical Engineers), ANSI (American National Standards Institute), DIN (Deutsches Institut für Normung), and others. These standards ensure dimensional compatibility, material quality, and performance of the fittings.
Applications: PS Steel is a Dealers of Steel Pipe and SS Pipe is Near me you can easily order for our Industry, Stainless Steel Pipe is used in a wide range of industries and applications,
SS Pipe and Fittings Wholesale In Delhi:
Oil and gas industry: Transmission and distribution of petroleum products.
Construction and plumbing: Water supply, drainage, and HVAC systems.
Chemical and petrochemical industry: Handling corrosive fluids and gases.
Power generation: Steam lines, cooling systems, and piping networks.
Process industries: Food and beverage, pharmaceuticals, and pulp and paper.
Infrastructure projects: Bridges, tunnels, and municipal water systems.
When selecting of PS Steel Pipe and Fitting Dealers Near Me and SS Pipe, factors such as pressure ratings, temperature limitations, material compatibility, and installation methods should be considered to ensure optimal performance and safety within the intended application.

We Manufacture & Supply of SS Metal Products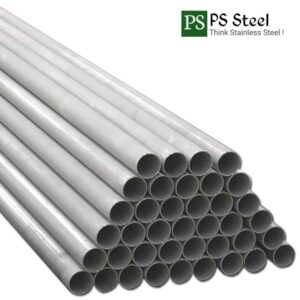 PIPES & TUBE
Seamless Pipe manufacturers in India Leading seamless pipe manufacturers, suppliers, dealers, and exporters in India are who we are. There are various sizes, shapes, and grades of our seamless pipes to choose from. We provide these pipes to over 20 states and the majority of the biggest Indian cities. Different grades of stainless steel pipes, super duplex steel pipes, duplex steel pipes, carbon steel pipes, alloy steel pipes, nickel alloy pipes, titanium steel pipes, Inconel steel pipes, and so on are available from Sachiya Steel International. Product Name: SS Seamless Tubes Material: Stainless Steel (Various grades such as 304, 316, 321, etc.) Brand: PS Steel
SS Pipe Details
PIPES & TUBE
Stainless Steel Pipe, Stainless Steel Slot Pipes, Inconel Monel Raw Material, MS Pipe, Jindal Pipe, Ps Pipe, Steel Pipes, Pipe Fittings, Stainless Steel Sheets, Stainless Steel Seamless Pipe, and Stainless Steel Pipe to name a few fittings
SS Pipe Details
SS New Products
Stainless Steel Valve Fittings for Industrial Manufacturer PS Steel Stainless Steel Industrial tanker valves are industrial fittings used for the control and regulation of fluids
SS Pipe Details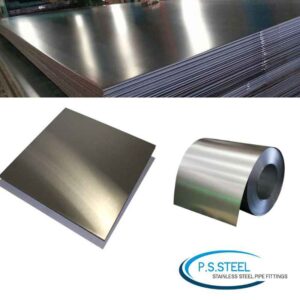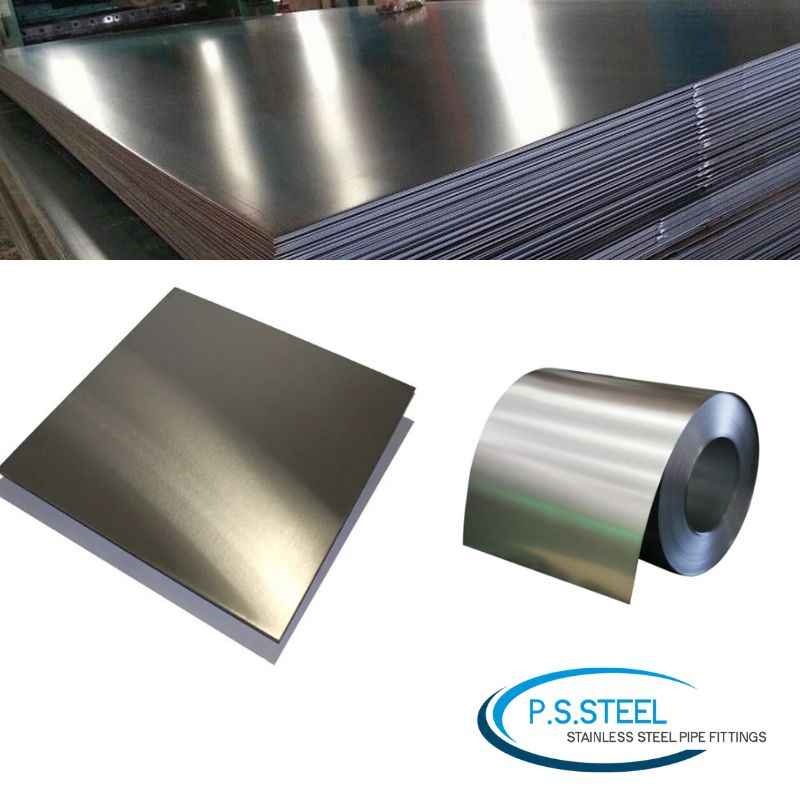 SHEET
Yes! I'm Interested Name: Stainless Steel Sheet  Brand: Ps Steel Material: Stainless steel Threaded ends: Male on one end, female on the other Size: ranging from small pieces to large
SS Pipe Details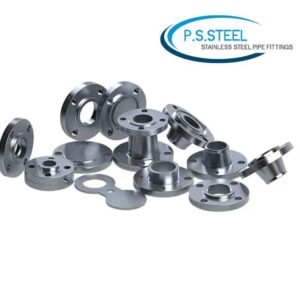 FLANGES
FLANGESSTAINLESS STEEL PIPE AND FITTINGS Grades Stainless Steel Flanges 304 Flanges Fittings 316 Flanges Fittings 321 Flanges Fittings 347 Flanges Fittings 2205 Flanges Fittings 904L
SS Pipe Details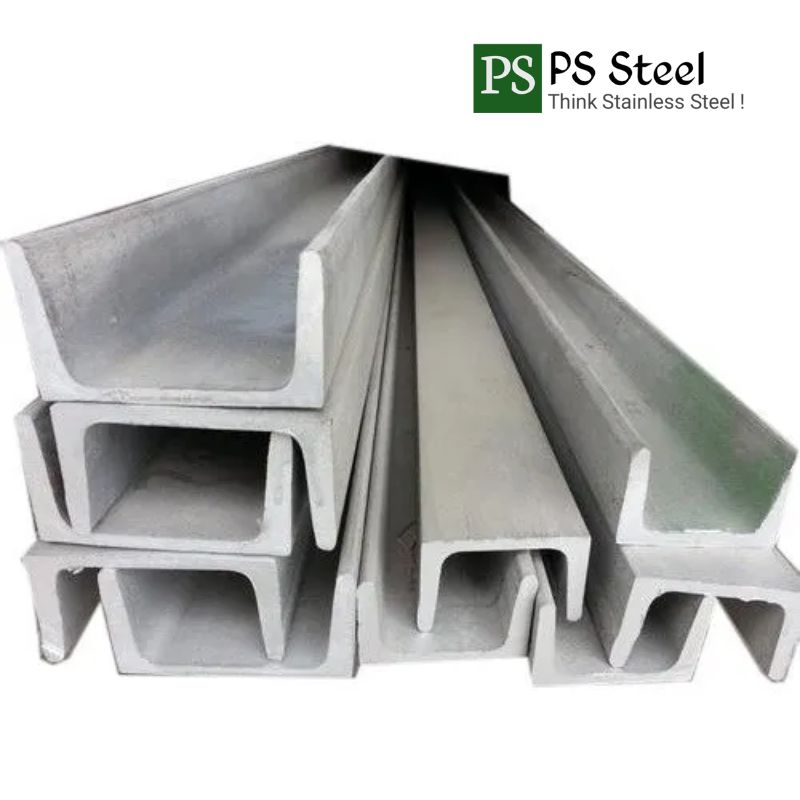 SS Channel
Yes! I'm Interested Product Name: SS 304 Channel Weight ChartMaterial: Stainless steel (usually AISI 304 or AISI 316)Shape: C-shaped cross-sectionSizes available: Various sizes and dimensionsThickness:
SS Pipe Details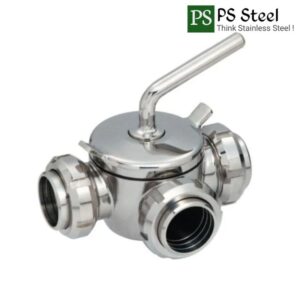 SS New Products
Yes! I'm Interested Product Name: SS Globe Valve Fittings | SS 304/316 Globe Valve Material: Stainless steel-SS 304, SS 316 Brand: PS Steel Valve Type: Water
SS Pipe Details