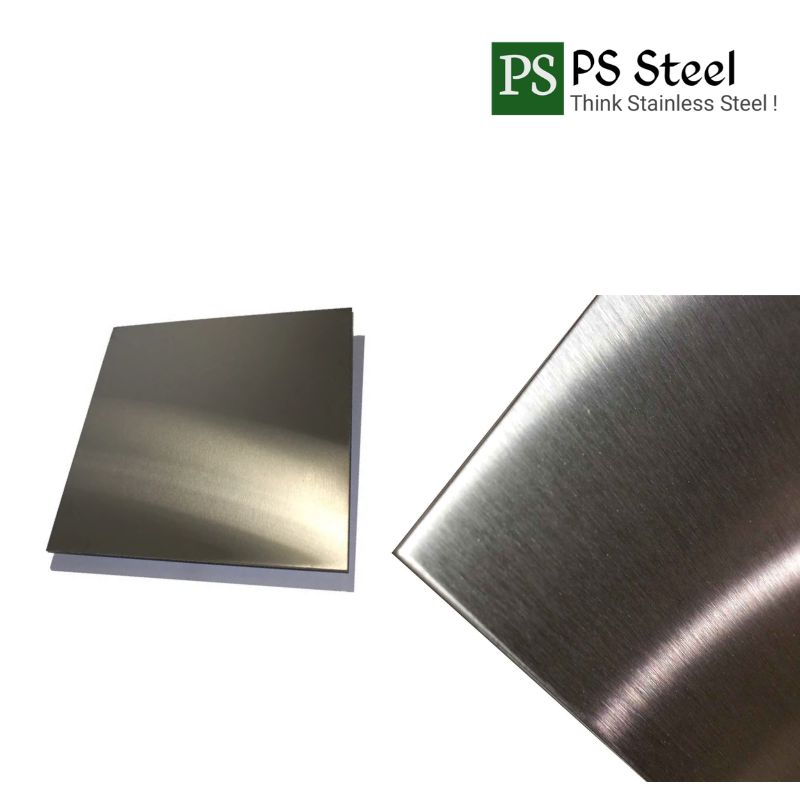 Product Name: Stainless Steel Sheet 304
Stainless Steel: Thin, flat metal sheets made of stainless steel
Grades: 304, 316, 430, etc.
Thickness: Varies (e.g., 0.3mm, 0.5mm, 1mm, etc.)
Width: 1m, 1.22m, 1.5m, etc.)
Length: 2m, 2.44m, 3m, etc.)
Surface Finish: 2B, BA, No. 4, No. 8, etc.
Applications: Construction, automotive, kitchenware, Pipeline, Gas, etc.
Features: Corrosion-resistant, easy to clean, durable
Packaging: Coils, bundles, or custom packaging options
Product Description:
We have SS Sheet for Industrial Plant with which you can build your industry sturdily. The name of our company is PS Steel, which supplies all steel products, we have a lot of people's trust in the whole country and we maintain their trust and give them the complete details and delivery of the goods purchased from us, our godown. Are in Delhi from where metal products are exported.
SS Sheet 304 Export Process to Customer or Client 
Cutting:
Firstly we get our Ps steel sheets out of our plant then steel sheets are cut into desired shapes using different cutting methods like shearing, sawing or laser cutting. This step ensures that the sheets are in the required dimensions.
Deburring:
Then after we cut, the sharp edges of the steel sheets are smoothened or removed through deburring processes, which enhances safety and improves aesthetics.
Forming:
Steel sheets can be formed into various shapes through processes such as bending, rolling or stamping. It is made to enable the production of curved or customized sheet metal components.
Joining:
Steel sheets can be joined together using welding, riveting or fastening techniques. This step is necessary to make a larger structure or assembly from smaller individual sheets.
Surface Treatment:
Steel sheets undergo surface treatments to enhance their appearance, improve corrosion resistance, or add specific functional properties. Common surface treatments include painting, galvanizing, powder coating or applying protective coatings.
Finishing:
Steel sheets may undergo additional finishing processes, such as polishing, brushing, or sandblasting, to achieve the desired surface texture or finish.
Quality Control:
Through subsequent processing stages, quality control measures are implemented to ensure that the steel sheets meet the required specifications and standards. It includes dimensional checking, visual inspection and material testing.
Packaging:
At the last stage, Ps Steel properly packs the processed steel sheets to protect them during transportation and storage. They can be packed in bundles, crates, or pallets depending on their size and quantity.
Related Products:
Ps Steel is an Indian Metal Manufacturing Company and Supplier of Industrial Items of Manufacturer. PS Steel Stainless Steel is one of the leading manufacturers, stockiest, exporters, and suppliers of piping material catering to the energy sector, fasteners.
SS Sheet. Ps Steel Pipe
Stainless Steel Sheet. Ps Steel Pipe
Ss Sheet
stainless steel plate, sheet and strip | Ps Steel Delhi Ajmere Gate
Sheet and Coil
stainless steel plate, sheet and strip | Ps Steel Delhi Ajmere Gate