Stainless Steel Pipe SS SMS Union Fittings
Name: SS Forged Cross Tee Manufacturer
Size: The size of the SS Forged Cross Tee Industrial Ps Manufacturer can vary, but typically ranges from 1/8 inch to 4 inches in diameter.
Color: Ps Steel SS Industrial is naturally silver in color, but may also have a slightly darker or brighter shine depending on the specific finish or polishing.
Material: SS Forged Cross Tee is made from high-quality Ps Steel SS Industrial, typically grade 304 or 316, which provides excellent corrosion resistance and durability.
 
SS Forged Fittings Union
SMS Stainless Steel Union
Forged Fittings

Tee

SS Stainless Steel Forged Tee​ | Ps Steel Delhi
Forged Fittings

Barrels Nipple

Stainless Steel Barrels Nipple . Ps Steel Pipe Delhi
Forged Fittings

Reducing Elbow

Stainless Steel Reducing Elbow​ is a pipe fitting
Forged Fittings

Y-Strainer

Stainless Steel Y-Strainer​ Ps Steel Pipe Delhi.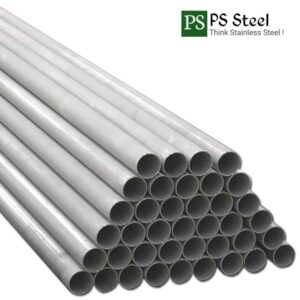 Seamless Pipe manufacturers in India Leading seamless pipe manufacturers, suppliers, dealers, and exporters in India are who we are. There are various sizes, shapes, and grades of our seamless pipes to choose from. We provide these pipes to over 20 states and the majority of the biggest Indian cities. Different grades of stainless steel pipes, super duplex steel pipes, duplex steel pipes, carbon steel pipes, alloy steel pipes, nickel alloy pipes, titanium steel pipes, Inconel steel pipes, and so on are available from Sachiya Steel International. Product Name: SS Seamless Tubes Material: Stainless Steel (Various grades such as 304, 316, 321, etc.) Brand: PS Steel
Read More »